History - English version
History
 Version française : cliquez ici 
Laurent Kesteloot & Pascal Demeulemeester met each other around 20 years ago.
Both passionate about motorcycles & Kustom Kulture since years they've been dreaming for a long time in front of specialized magazines.
Along these years, they've been talking, reading and thinking together about secret projects they would like to realize one day or another...
After having attended a lot of meetings and Hot Rod & Custom shows as spectators, the desire of becoming actors in that field grew up in their head but didn't happen right away.
Early summer in 2012, they went as spectators at the 1st Hot Rod & Custom Show in Chimay, Belgium.  Out there, they met a lot of people, talked for hours about their passion and then decided they should be there two years later, for the second edition, with their own building project.
After having dreamt so long, time had come to live their own dream.
As Pascal learnt mechanics at school and Laurent achieved artistic studies, building a Custom Motorbike would be a way to express themselves just like painting or sculpting
No way to turn back or they would never do it.  KD Motorcycles Belgium was born.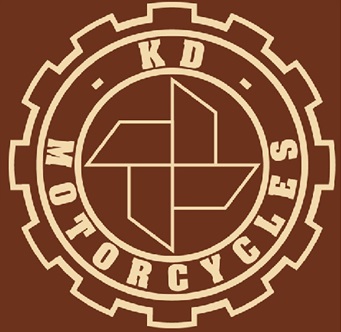 A quick search on the Internet and they found a perfect deal for their project, a T140 Triumph based building project, given up by the owner. They were most of all interested in the very good looking and very interesting series engine and a fuel tank with an original painting with a very nice patina.
The rest of the bike didn't matter as they were thinking about a complete building project, the deal was quickly made, especially as it was more than 10:00 in the evening and they had to wake up at 5:00 am the next day to go to work.
950 hours of hard work later, most of the time spent during evenings and weekends, their dream bike became true.  'The First Racer' was there, just in front of them, built from their own minds and hands.
This first building project has been a learning project to them, that's why they've made it simple but built with attention to the smallest details, a consistent line, classic styled but full of Drag Racing spirit, pointed out by the Smith tachometer sitting proudly at the top of the fork.
'The First Racer' is not meant to be undetected, it's a real racing machine under its classic style.
At the end of June 2014, 'The First Racer' was definitely ready, a few days sooner than expected.  KD Motorcycles was about to go as competitor to the 2nd European Hot Rod & Custom Show in Chimay, Belgium. Mission completed.
KD Motorcycles Belgium had no other expectation than meeting the other competitors, spectators and know what people would think about their home-made project .
The result was far over the expectations : Best British Bike, a well appreciated award rewarding the hard work and the time spent building it. 
They wanted to live their dream and they were right !!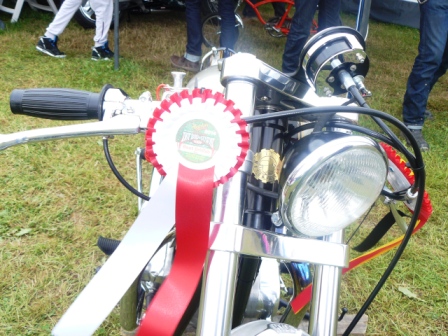 A few minutes later, icing on the cake, the judges came to them again to remit the Best-Of-Show Bike award.  They'll never forget what they felt this day.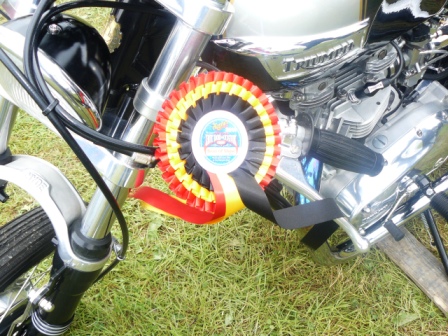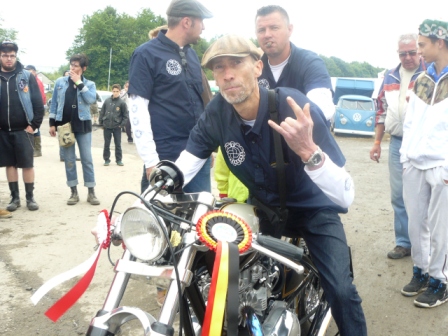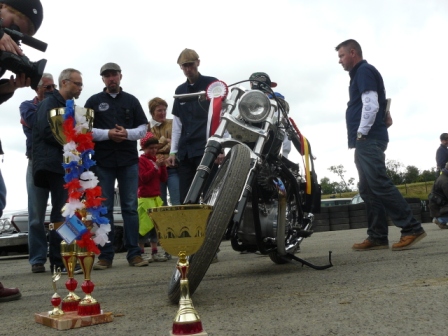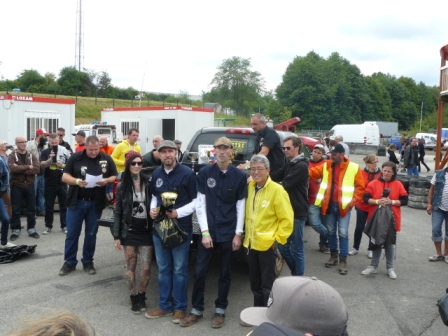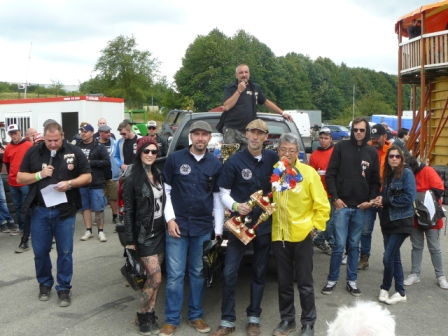 In August, surfing on the wave of their unexpected adventure,  they decided to register as competitors at the AMD World Championship of Custom Bike Building in Koëln, Germany.
Over there, they met a lot of great people, just as passionate as them, more experienced but sharing the same fear each time they are starting a new project.
They did not get a prestigious award, however, they got the 10th place in the Retro Modified Class,  a nice award considering the lack of experience and the fact that The First Racer was one of the cheapest project on the field.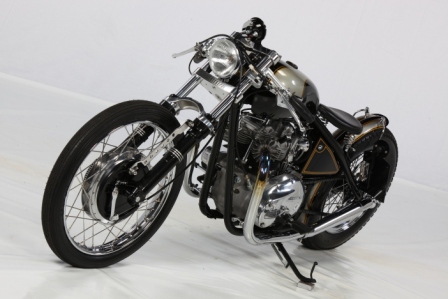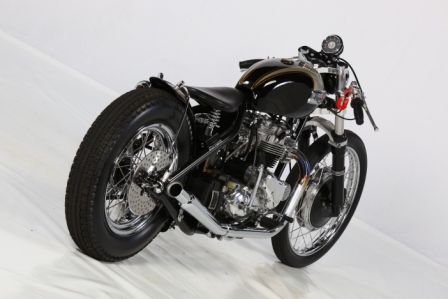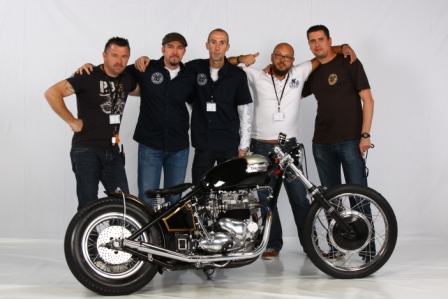 This bike gave them the opportunity to apply what they learnt and to to realize they were able to build their own bikes,  to make their dreams come true.
This gave them the wish to go further, that's what they will be doing with their next project which will be more innovative and advanced, both mechanically and aesthetically.  This new bike will be a new target they will be pleased to reach.
Project KD-02  will be the next step in the KD Motorcycles Belgium history.
Follow it step-by-step by clicking here
To be continued…
Michael Cornez
Communication Manager
KD Motorcycles Belgium